5 Must See Places in the Blue Ridge Parkway
The Blue Ridge Parkway happens to be America's Favorite Drive. There are more than 450 miles of road for driving. The place has more than 100,000 thousand acres of land for exploring. Here is a list of few must-see places on the Parkway:
The Natural Bridge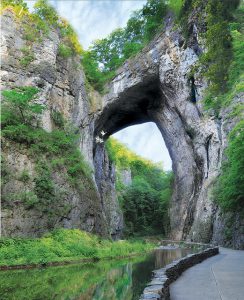 The Natural Bridge happens to be a naturally occurring, twenty-storeyed, solid-rock bridge which is located in the Blue Ridge Mountains of Virginia. If you descend 137 steps from Cedar Creek Nature Trail, you will find the bridge. Do not worry about climbing the bridge as shuttle bus are running continuously. Do not forget to visit Jefferson Playground, Monacan Village, butterfly exhibit and wax museum during your visit to the place.
Beacon Heights
Beacon Heights is another popular place which is nestled at milepost 305. This short trail is believed to ve perfect for people who have a little experience in hiking, Beacon Heights is known to confer amazing panoramic glimpse of the Blue Ridge Mountains. After accomplishing hiking of 25 miles, a large flat rock will welcome you. This place is considered to be a perfect place to have a picnic.
Cascades
The Cascades is another must see destination during your visit to the blue ridge parkway. The place is situated at milepost 271.9. After hiking for 1 mile, a roaring waterfall will be greeting you. If you are planning a trip with your family, you should definitely pay a visit to the place. It does not require very high experience for traveling here. The paved trails are easily accessible from The Cascades.
Grandfather Mountain
Grandfather Mountain is not located exactly on the Blue Ridge Parkway. It is situated a few miles less than the Parkway. Grandfather Mountain is considered to be one of the coolest places. There is a mile high swinging bridge which confers enchanting scenarios to various natural habitats and guests which house several deer, eagles, bears, otters, cougars. Grandfather Mountain is recognized to be one of the musts-see destinations.
Linville Falls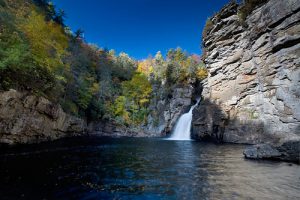 Linville Falls is counted to be one of the top destinations during your visit to Blue Ridge Parkway. The place is situated at milepost 316.4. Linville Falls is recognized to be one of the well-renowned waterfalls on the parkway. The falls also houses breathtaking three-tiered waterfall that is known for emptying into Linville Gorge.
Blue Ridge Music Center
Blue Ridge Music Center is another top destination in the place. The place is opened from May to October daily. If you are a music lover, you should certainly pay a visit to the place to enjoy live music there.
The Blowing Rock
The Blowing Rock happens to be a cliff that is known for hanging  3,000 feet above the Johns River Gorge. The rock is named for the strong northwest wind blowing up from the rock. Accomplish your visit by visiting snack shops around the place.
The Blue Ridge Parkway is one of the top tourist destinations across the globe.  amazing time in the parkway.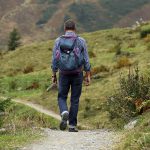 Hi there and thanks for visiting my blog. I am an avid traveller, cyclist and hiker. I have always been enthusiastic about travelling since I was young; however, I decided to venture fully as a nature tourist in 2014.
Categories: Places