FAQ
What should I bear in mind while I'm on the parkway?
Here are some key things that you should always remember whenever you are on the Blue Ridge parkway:
Don't feed the wildlife – This is the natural environment and you are definitely bound to meet with some wild animals. It is important to note that it's illegal to feed them or to interact with them in any way whatsoever. Some of the animals can be dangerous and it is the safety of both you and the animal that is kept in mind. If you will be camping in the area, ensure that you lock your entire foodstuff in the car as well.
Speed and limits – Take heed of the speed limit on the parkway and always ensure that you are driving within the speed limit. The main reason for the speed limits is because of the winding roads that are quite common in the area.
Coexist with nature – By coexisting with nature, this means that you should ensure that there is minimal disturbance on your end to nature e.g. you should not pick flowers or start collecting wood. Always leave the ecosystem as intact as you found it.
What time do you need to explore the splendour of the parkway?
When it comes to spending time in the Blue Ridge Parkway, a week will definitely be great. With a week you can be able to explore all sections of the parkway. However, some people also prefer spending 3 days on the parkway though at most times they leave without having explored some areas. Whether you are on the parkway for a day or week, any time spent here is definitely good time.
Is there a gas station along the drive through the parkway?
No, there isn't. There are many sensitive areas along the parkway hence the lack of a gas filling pump in the parkway. Therefore, before embarking on the journey it is advisable to take stock of your gas needs. It is also important to map out areas where you can get more gas in advance just in case you need to refill.
When is the best time to see the fall leaf colour?
Generally a good bet may be in mid or late October. However, different sections on the parkway usually peak at different times due to many factors such as the genetic makeup of the trees and the variations in elevation. As a result, the fall leaf colour can also be seen at time during late September. Therefore a specific date can be hard to conjure. Just keep on driving along the parkway and you might find a section that has completely changed colour.
Can I cycle or ride through the Parkway?
Yes you can. However it is good to note that the parkway was designed for motorists. It is therefore advised that cyclists and riders wear reflective clothing in order for them to be identified easily by oncoming traffic. It is also not a good idea to cycle or ride on the parkway whenever it is foggy.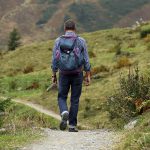 Hi there and thanks for visiting my blog. I am an avid traveller, cyclist and hiker. I have always been enthusiastic about travelling since I was young; however, I decided to venture fully as a nature tourist in 2014.
Categories: Others