Where to stay in Blue Ridge Parkway
As one of the premier vacation destinations in the States, the Blue Ridge Parkway is fully equipped with excellent places to stay designed to maximize the comfort for each of its millions of visitors. The parkway area offers campgrounds, cabins, and lodges which strive to stay true to the culture of the Appalachian region.
For visitors seeking a more modern feel, many traditional hotels, motels, and luxury resorts are offered in nearby places, such as the popular Asheville.
In this article you can read about the best selection of places to stay, in, and around the Blue Ridge Parkway.
Cabin Creekwood
A personal sanctuary, far from the crowd of a city, sitting on the Blue Ridge Mountains, just two miles from the Parkway, Cabin Creekwood is a cabin complex with a large variety of cabins. Holding 9 different cabins, visitors can choose to stay in modern homes, and even an ancient, 200 years old log cabin. The cabins are fully equipped with 1-3 bedrooms, air conditioners, grills, and many others.
Brookstone Lodge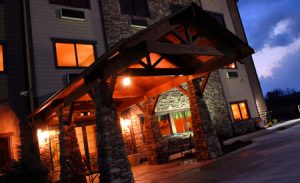 As one of the newest, and modernized hotels of Asheville, Brookstone Lodge provides a luxury experience for visitors seeking ultimate comfort. Hotel rooms are equipped with flat screen TVs, internet as well as indoor pools, altogether with a hot tub.
Switzerland Inn
The Switzerland Inn is located in one of the most interesting, odd regions of the Parkway, which is so reminiscent of the Swiss Alps. It truly provides a unique feeling. Spacious rooms, luxurious suites, with a view oF the mountains, as well as a special honeymoon cottage are all situated in this adorable place.
Skyline Village Inn
With 16 rooms, an excellent restaurant, equipped with a bar, the Skyline Village Inn is another top pick for staying near the Blue Ridge Parkway. This inn offers some unique perks such as rock mineral shops on site, and a wine & beer shop.
 The Village Inns of Blowing Rock
The Village Inns of Blowing Rock consist of three luxurious hotels, and are suitable for visitors seeking comfort and that warm southern hospitality. The Ridgeway Inn is decorated in the mountain lodge style, while the Village and the Hillwinds Inn offer a rustic charm combined with modern equipment. The three inns offer top quality service, and visitors don't have to worry about making a wrong choice, whichever one they pick.
Conclusion
The Blue Ridge Parkway fulfills all of the standards required from a premier vacation destination. Visitors can experience a genuine lodging experience on one of the two lodges located on the Blue Ridge Parkway, or seek comfort in one of the many hotels, cabins, and resorts nearby. The entire 469 mile long Parkway is sure to meet your expectations, no matter what your housing expectations are.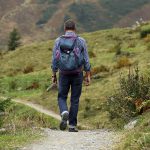 Hi there and thanks for visiting my blog. I am an avid traveller, cyclist and hiker. I have always been enthusiastic about travelling since I was young; however, I decided to venture fully as a nature tourist in 2014.
Categories: Blue Ridge Parkway